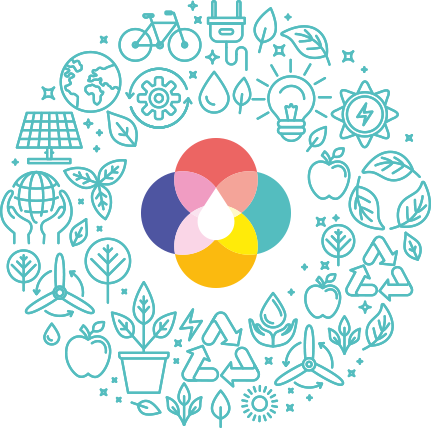 NEXOGENESIS has 5 high level objectives:
Identify and model WEFE nexus interlinkages using complexity science and innovative artificial intelligence technology, accounting for climate change, socio-economic development, and the introduction of policies. It will assess how water-related policies can be streamlined into the nexus, promoting synergistic market and trade solutions regarding resources, contributing to Green Deal ambitions, assisting water diplomacy, and achieving multiple Sustainable Development Goals.
Reduce uncertainties of how new policies and stakeholder behaviour affect the nexus through the integration of Self-Learning Nexus Assessment Engine (SLNAE) output with policy feasibility assessments, along with validation of findings by stakeholders. This will lead to better cross-sectoral policy-making and governance, leveraging synergies and avoiding trade-offs to support trade developments.
Develop and apply a new WEFE Nexus Footprint to track progress of policy objectives, e.g. greening the CAP, SDG goals. Detailed analysis of constituent indicators, provided by the SLNAE, provides insights regarding where interventions and investments are necessary.
Demonstrate and validate the NEXOGENESIS framework including the application of the SLNAE in five case studies (CS) covering diverse geographical, climatological, ecological, socio-developmental, and institutional/policy contexts, including four transboundary cases as water diplomacy exemplars. Validated policy packages are a key output. The consistent approach offers coherent assessment of optimized policy streamlining into the nexus, as well as potential out-scaling to new areas.
Support out-scaling of the NEXOGENESIS framework to other basins and wider spatial areas. Replicability will be ensured via: i) the coherent approach; ii) development of guidelines for implementing the NEXOGENESIS nexus assessment engine based on lessons learned, thus acting as a feedback loop for engine development; iii) the three-tiered stakeholder engagement approach, including stakeholder co-created, deliberated and validated policy packages.