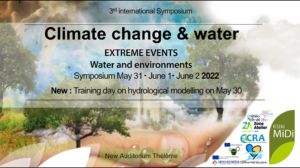 The international symposium Climate change & Water 2022 will be held from May 31 to June 2. 2022 in Tours in the Centre-Val de Loire region, France.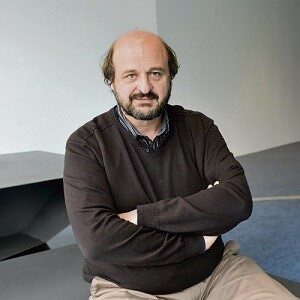 The inaugural keynote will be provided by Pr. Hervé Le Treut from IPSL, member of the French Academy of Sciences and editor of Chapter 1 of Volume 2 of the IPCC 5th Report.
This international conference is open to the academic world and socio-economic partners concerned by the variability of the water cycle and adaptation to extreme events.
For this third edition of Climate Change Water, drought extreme will be highlighted. Also, as far as this crop is particularly important in the Loire-Valley, a focus on wine production is proposed. These choices do not exclude papers neither on other extremes nor on other environments.
New: Hydrological Modeling Training Day
As part of the symposium, a one-day training session entitled « Introduction to Hydrological Modelling in the Context of Climate Change » is proposed on May 30th.This training day will be introduced by a keynote from Claudio Paniconi from INRS ETE (Canada). It includes an introduction to the principles of hydrological modelling and its importance in the context of climate change.
Two special issues on open access peer reviewed journals are proposed https://ccw2022.sciencesconf.org/resource/page/id/8
We would be grateful if you could circulate this information within your networks.
For more information, please visit the conference website or contact us at ccw2022@sciencesconf.org.