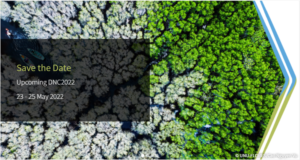 The fourth Dresden Nexus Conference (DNC) will take place on 23–25 May 2022.
The DNC2022 focuses on strengthening biodiversity with other challenges in society (e.g., climate change, urban and regional development, agri-food and forest systems and circular economy). It is generally an online conference (sessions) with selected live and on-site elements and formats.
The programme aims to explore research and practical examples of sustainable resource management in communities around the world and how these management strategies support the achievement of the SDGs.
This conference will be the occasion for our project partners to learn more about the subject, to network with key stakeholders and to showcase the NEXOGENESIS project !
Join us there !
More info on their website : DNC 2022 (dresden-nexus-conference.org)